Congrats to our August "G" Thanks! Winner Mylene Corzo Lopez!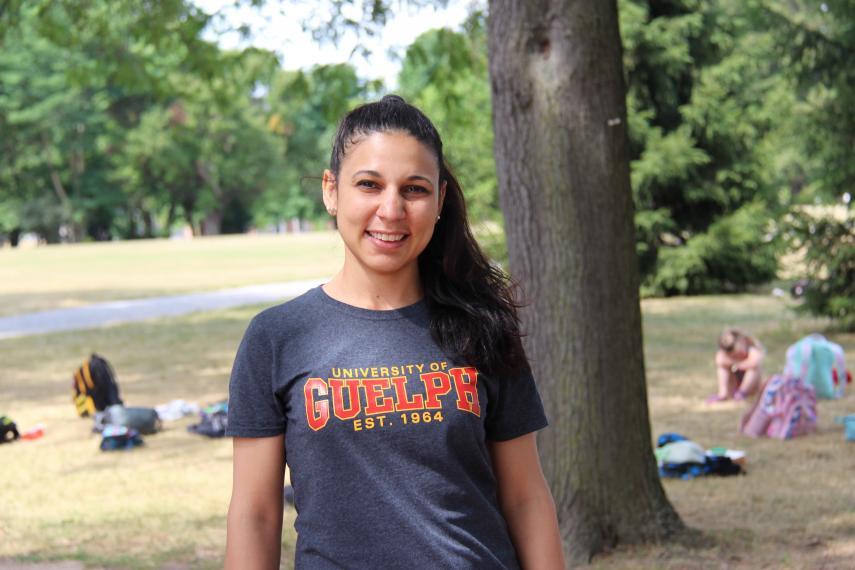 Congrats to our August "G" Thanks! Winner Mylene Corzo Lopez!
Lyndsay Schram wrote in her kudoboard nomination:
The Dry Bean Team would like to give a HUGE G THANKS to [...] @Mylene Corzo Lopez for her amazing help today tackling the weeds in our azuki field. We really couldn't have done it without you. I hope you enjoyed the free workout ;)
When learning that she was this month's winner, Mylene shared:
Thank you very much Lyndsay for your nomination. I am so proud to be a member of Peter's lab because there I have had the possibility to expand my knowledge about agriculture and Dry Bean crops. I am pleased to have chosen the University of Guelph to continue my career.
K. Peter Pauls shared: Mylene is a valued member of our research group. She has a positive attitude and a sunny disposition that enlivens any activity she is involved in. Congratulations on the "G" Thanks! award.
A virtual celebration was held for Mylene.
Lyndsay said: We work in the Dry Bean Research Group and this year we had a problem with weeds in our Azuki field. I sent out a message to our lab group asking if anyone wanted to join a Weeding Party and Mylene answered the call. I really appreciated her coming down for pretty much the entire day. Especially since she still has her own fieldwork. I'm glad that such a deserving person won the "G" Thanks award.
Mylene reacted: I'm happy to be in this kind of lab group. It's great to be able share and spend time with other people in our group and this kind of thing makes me feel happy.
Congrats Mylene and thanks for all your great work!
"G" Thanks! is a program within the GREAT at U of G initiative, focused on building a culture of gratitude, recognition, and appreciation at U of G. Each month, a new Kudoboard is open for nominations from the University community for faculty and staff who you want to appreciate, recognize, or show gratitude for.
Learn more by visiting the GREAT at U of G website.