Congrats to our October "G" Thanks Winner! Kelly Hunter!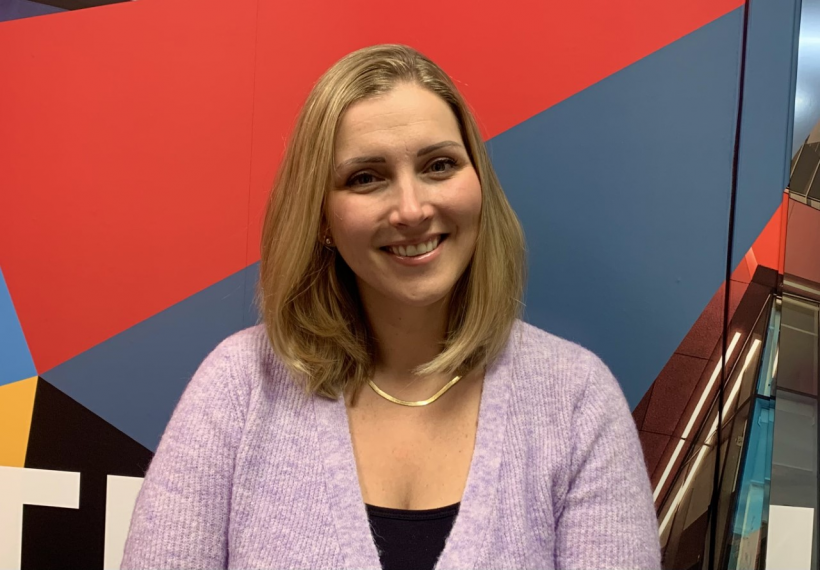 Congrats to our October "G" Thanks Winner! Kelly Hunter!
Hilary Holmes shared in her Kudoboard nomination:
I'd like to nominate Kelly Hunter who is the Assistant Registrar, Admissions in Admission Services (Office of Registrarial Services). Kelly has always been an inspiring leader but most recently has navigated our office's hybrid return-to-work with tremendous grace and ample understanding of staff's needs. She is so appreciated by me (and by our whole team!) and deserves to be recognized for her hard work. "G" Thanks Kelly! 
When learning she was October's "G" Thanks winner, Kelly reacted:
I was incredibly touched to learn that a colleague took time out of their day to nominate me for a 'GThanks'- what a nice surprise!   I'm grateful to be in the company of such a supportive team within Admission Services, all of whom are just as deserving of this recognition.  I often say, "neither one of us knows as much as all of us", and I truly feel we're better together.  This nomination reminded me of the importance of sharing appreciation, thanks and gratitude more regularly; it really can brighten someone's day.  So, thank you to my team, and if you're reading this, remind someone that you're grateful for them today!
A virtual celebration was held for Kelly and several of her colleagues attended.
Hilary shared:
When I was thinking about someone to nominate for the "G" Thanks award, Kelly was the obvious choice. I think managers don't always get recognized. And Kelly just balances everything really well. You [Kelly] know how I feel about working with you. But it's so nice to see everyone here as well.
Effie Gatsino shared:
I also can't think of anyone more deserving in this moment than Kelly. I'm just so happy that she's been recognized. Kelly and I have sone so much together. The staffing changes, for me it feels like we've been navigating it all together. I trust her implicitly. Her instinct, her critical thought, compassion, empathy, integrity… We've navigated some difficult situations. I can't think of anyone better. I feel like I couldn't do what I do without her. The highest expectations she has are for herself. You're the best Kelly, thank you!
Wendy Cudmore shared:
When I heard about this celebration, I had a flash of memory. Kelly and I live close together and we met at one point in Little Tree. I remember when I heard that you got this job, I knew that you would be perfect. Because you have all the components of it.  I knew how it was like working with you and you just fit. You're that leader who says, "Come join me!" Your plate's overflowing and you still say how can I check in with others.
Alison Muliyil shared:
I just wanted to add that it's not just the time that you've been here. But the kinds of obstacles you've had to overcome while here. They're relatively unprecedented. I just know for me coming from other universities, it's so refreshing to have someone who can navigate us with so much grace. I always tell people that you're the nicest person ever. If you see a bunch of kids at an event, your first instinct is to go get stickers. You always make sure that everyone is taken care of, sort of a motherly quality. So it's not just the work you do that I appreciate, it's who you are as a human being.
Kelly reacted:
These are qualities that I look up to in other people. I could cry. I try to lead by example, so just having you all share those things reassures me that I'm doing just that.
Congrats Kelly and thanks for all your great work!
"G" Thanks! is a program within the GREAT at U of G initiative, focused on building a culture of gratitude, recognition, and appreciation at U of G. Each month, a new Kudoboard is open for nominations from the University community for faculty and staff who you want to appreciate, recognize, or show gratitude for.
Learn more by visiting the GREAT at U of G website. Nominate a colleague or leader for the November "G" Thanks award!