Congrats to our September "G" Thanks Winner! Abby Weagant!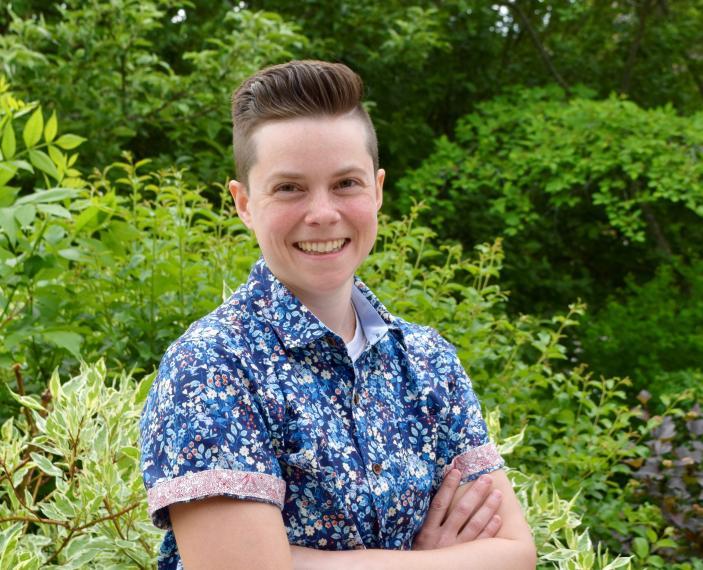 Congrats to our September "G" Thanks Winner! Abby Weagant!
Mark Colvin wrote in his kudoboard nomination: Humongous and tremendous shout out to all of our Housing Team for moving in 5,100 students over the Labour Day weekend. Specifically, I wanted to thank Abby Weagant for stepping up and organizing the whole weekend and working tirelessly. With our facilities manager being off suddenly due to a long-term leave, Abby stepped up, took charge of the entire weekend and I don't think slept over the full 3 days. SO KUDOS to Abby for stepping up and being AMAZING!
Learning that she was this month's "G" Thanks winner, Abby reacted: First, thank you to Mark for taking the time to submit the nomination – what a nice surprise! I'd also like to extend a thank you to everyone else that helped make Move In Weekend a success this year. It was a campus-wide (and city-wide!) team effort and I think we were able to get our on-campus residents moved in with a welcoming energy and community that represents the University of Guelph. Move-In is one of the first on-campus experiences that the students living in residence have, and I'm proud to have been a part of making it a smooth and positive one this year.
A virtual celebration was held for Abby.
Mark commented: Abby always does all these great things. [Regarding campus move-in] I don't know how she did it. Everything was perfect to the last detail. She even scheduled the weather to be perfect!
Congrats Abby and thanks for all your great work!
"G" Thanks! is a program within the GREAT at U of G initiative, focused on building a culture of gratitude, recognition, and appreciation at U of G. Each month, a new Kudoboard is open for nominations from the University community for faculty and staff who you want to appreciate, recognize, or show gratitude for.
Learn more by visiting the GREAT at U of G website.