Congrats to our February "G" Thanks Winner! Carlee Apthorp!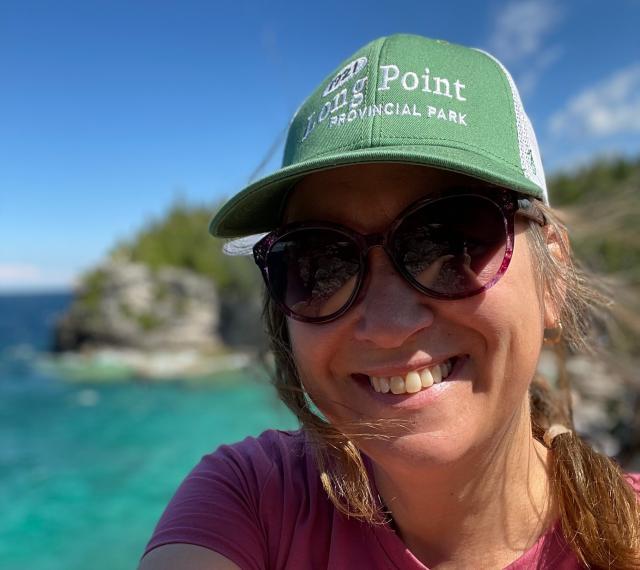 Congrats to our February "G" Thanks Winner! Carlee Apthorp!
Dezarae Kemp shared in her Kudoboard nomination:
A huge shout out to @Carlee Apthorp for the tremendous amount of work you've put into redesigning the Drainage Superintendents course this past year. Regulated training can sometimes be dry and I know you've worked really hard to create an active learning experience for participants. Your expertise in adult learning and passion for training is shining through. Thank you for always going above and beyond. The Business Development Centre at Ridgetown Campus is lucky to have you.
Upon hearing that she was this month's winner, Carlee reacted:
This is very unexpected. I am incredibly thankful to be able to live and work in my local community.  It has been a busy few months for everyone on my team, but when I asked for support they did not hesitate to find the time to help.  I would not have been successful without the support of Dezarae Kemp, Janet Nauta and Susan King.  And I very much appreciate the recognition for the work I am doing.  We sometimes forget to recognize our successes and this little gesture means a lot.
A virtual celebration was held for Carlee and a prize was sent to her as a token of thanks.
During the celebration, Dezarae shared:
I wanted to make sure that you [Carlee] were publicly recognized not just me sending you a thank you note. And I mentioned the training course in the nomination, but it's not just that. You're always looking for ways to improve things. I also appreciate that the "G" Thanks program exists and that it is being made a priority.
Carlee responded:
I appreciate you [Dezarae] appreciating me and Dezarae doesn't need to send me a "G" Thanks. She regularly does that. I've done a bit of research on psychological science and we need positive feedback to counteract the bit of negative feedback we get. I wouldn't normally be that person who cares about the branded stuff, but I'll definitely be wearing my Gryphon socks to go camping! I would feel uncomfortable if I only heard from Dezarae once a year, but she does a great job of checking in to let me know how I'm doing.
Congrats Carlee and thanks for all your great work!
"G" Thanks! is a program within the GREAT at U of G initiative, focused on building a culture of gratitude, recognition, and appreciation at U of G. Each month, a new Kudoboard is open for nominations from the University community for faculty and staff who you want to appreciate, recognize, or show gratitude for.
Learn more by visiting the GREAT at U of G website.