Congrats to our January "G" Thanks Winner! Thomas Eckert!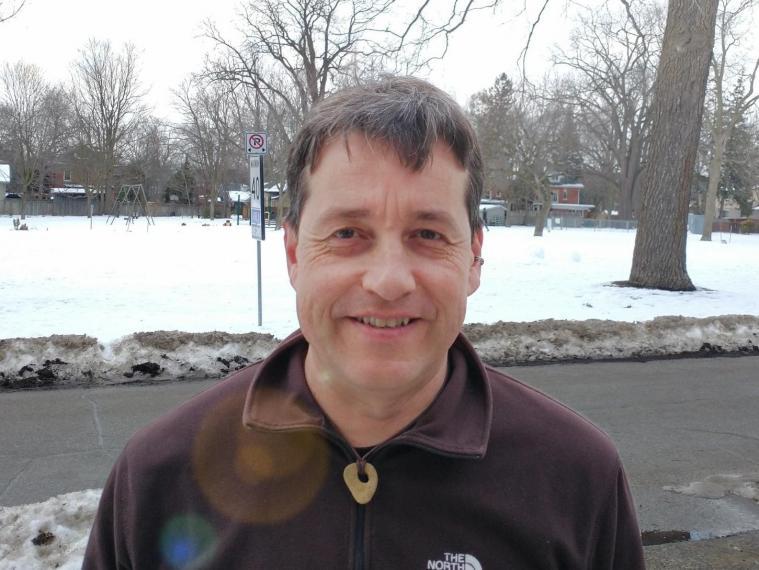 Congrats to our January "G" Thanks Winner! Thomas Eckert!
Diana shared in her nomination:
To Thomas Eckert,
Faculty and I cannot thank you enough for your continuous support and advice with financial matters related to the Food from Thought research grants throughout the years. You are always professional, quick in response, you are considerate to our requests and we can always rely on your expertise. Your commitment to excellent work, has been noted and very much appreciated.
Thomas shared: I am surprised and speechless, Diana is too kind! I feel that all I am doing is just my job, helping Faculty, administrators, and students to succeed in their endeavours. In fact, this would not be possible if administrators weren't working hand in hand across units. I find what is missing in Diana's kind statement and what I would like to return to her is how wonderful the Animal Biosciences Administrative Office team has worked and continues to work with Food from Thought (FfT). My success in my overarching role for FfT would not be possible without the kind and professional support of all administrators I work with, and the "G" Thanks indirectly includes all of them. Thank you! Thanks again and I feel that I only deserve a small portion of this honour.
A virtual celebration was held for Thomas and a prize was sent to him as a token of thanks.
Diana shared: Since I've been here, Thomas has always been a continuous support. The accuracy in his work... Whenever someone has a question. He always provides good and sound advice and is aware of the needs. I am speaking on behalf of my colleagues and the chair. We always appreciate Thomas very much.
Thomas reiterated: I just want to say that [team success] goes both ways.
Congrats Thomas and thanks for all your great work!
"G" Thanks! is a program within the GREAT at U of G initiative, focused on building a culture of gratitude, recognition, and appreciation at U of G. Each month, a new Kudoboard is open for nominations from the University community for faculty and staff who you want to appreciate, recognize, or show gratitude for.
Learn more by visiting the GREAT at U of G website.